Driving Sustainability

fashion show by the american women´s club berlin, esmod berlin & drive. volkswagen group forum

12 Oktober 2017
DRIVE. Volkswagen Group Forum

On the 12 October we present the Immortality and Transcendence collection at the Driving Sustainability show, which was organized by The American Women´s Club Berlin, Esmod Berlin and DRIVE. Volkswagen group forum. The charity event based on sustainable design concepts, want to raise a consciousness for consumption and promotes the education of women with the income of the show.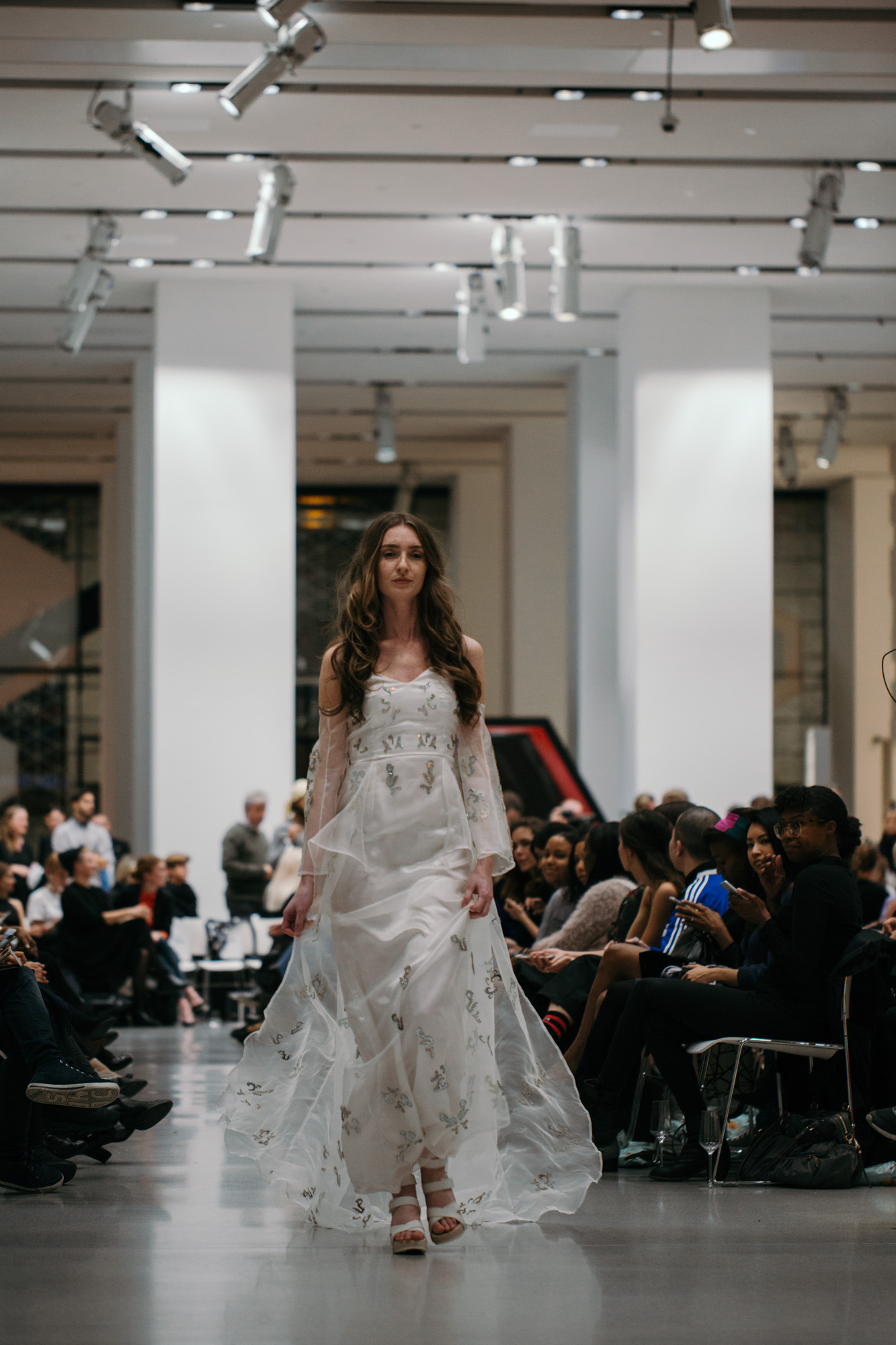 Avant garde dress in GOTS certified organza silk sponsored by cocccon (www.cocccon.de) with embroidered recycling applications in hologramm.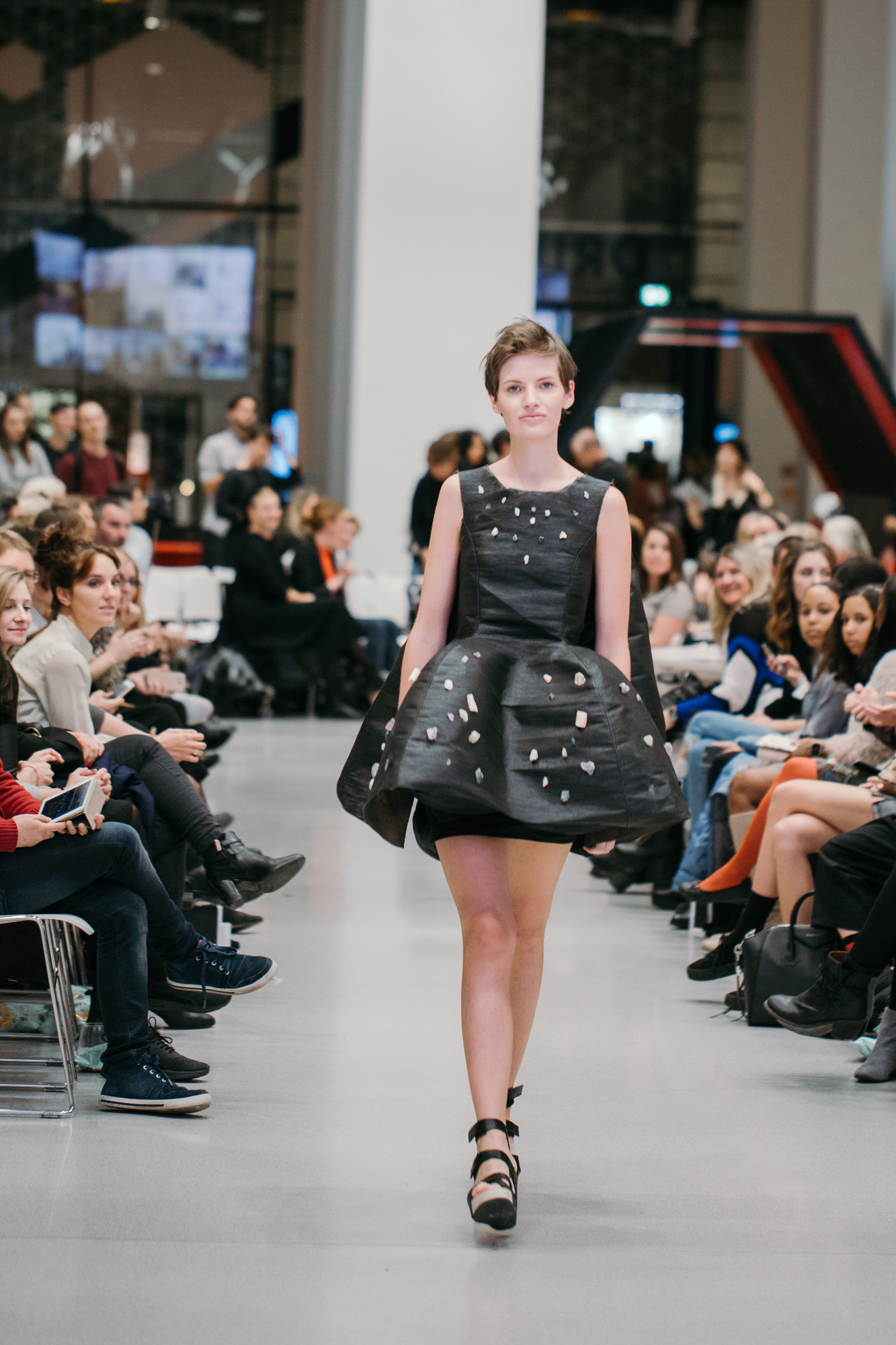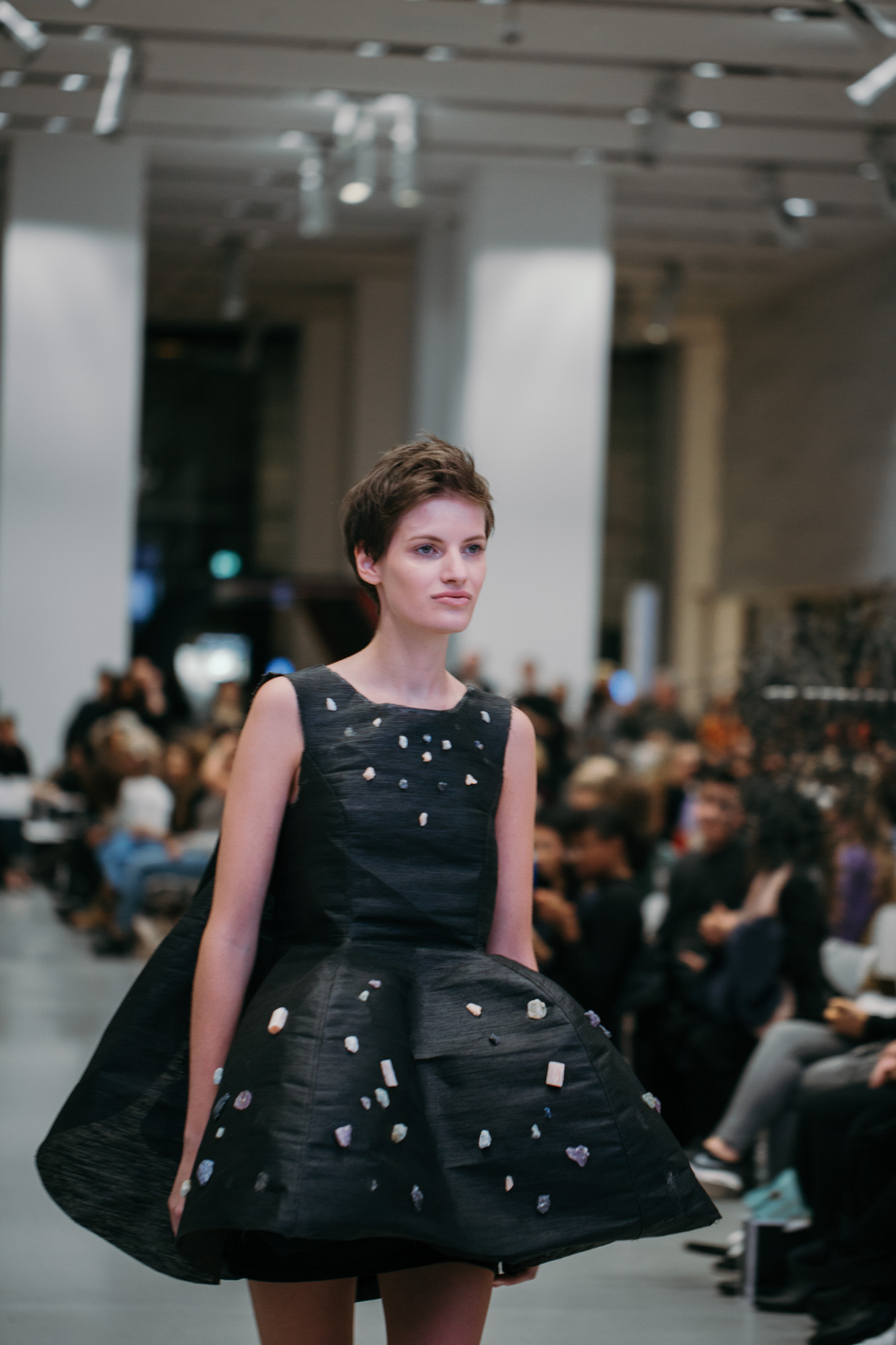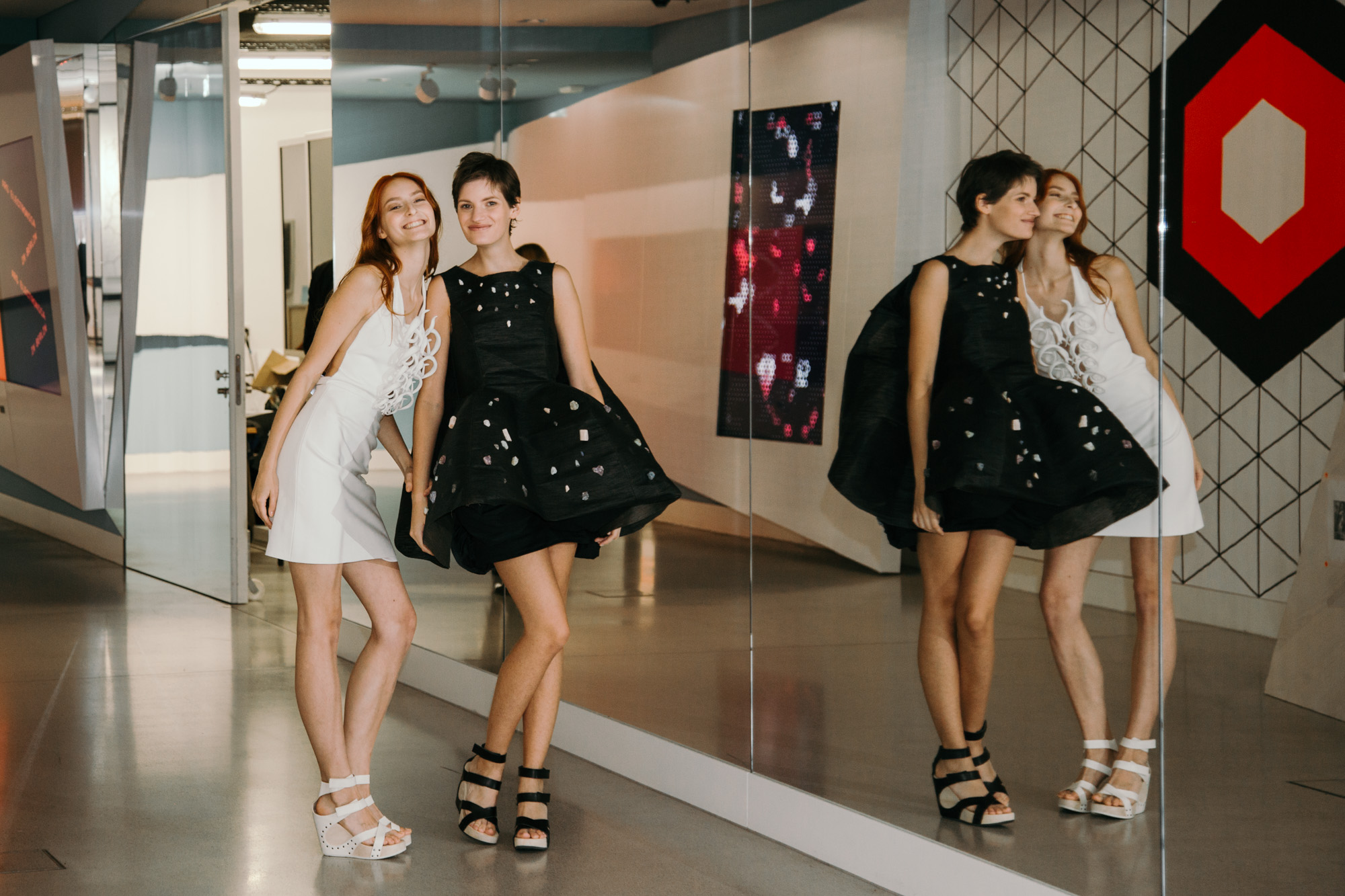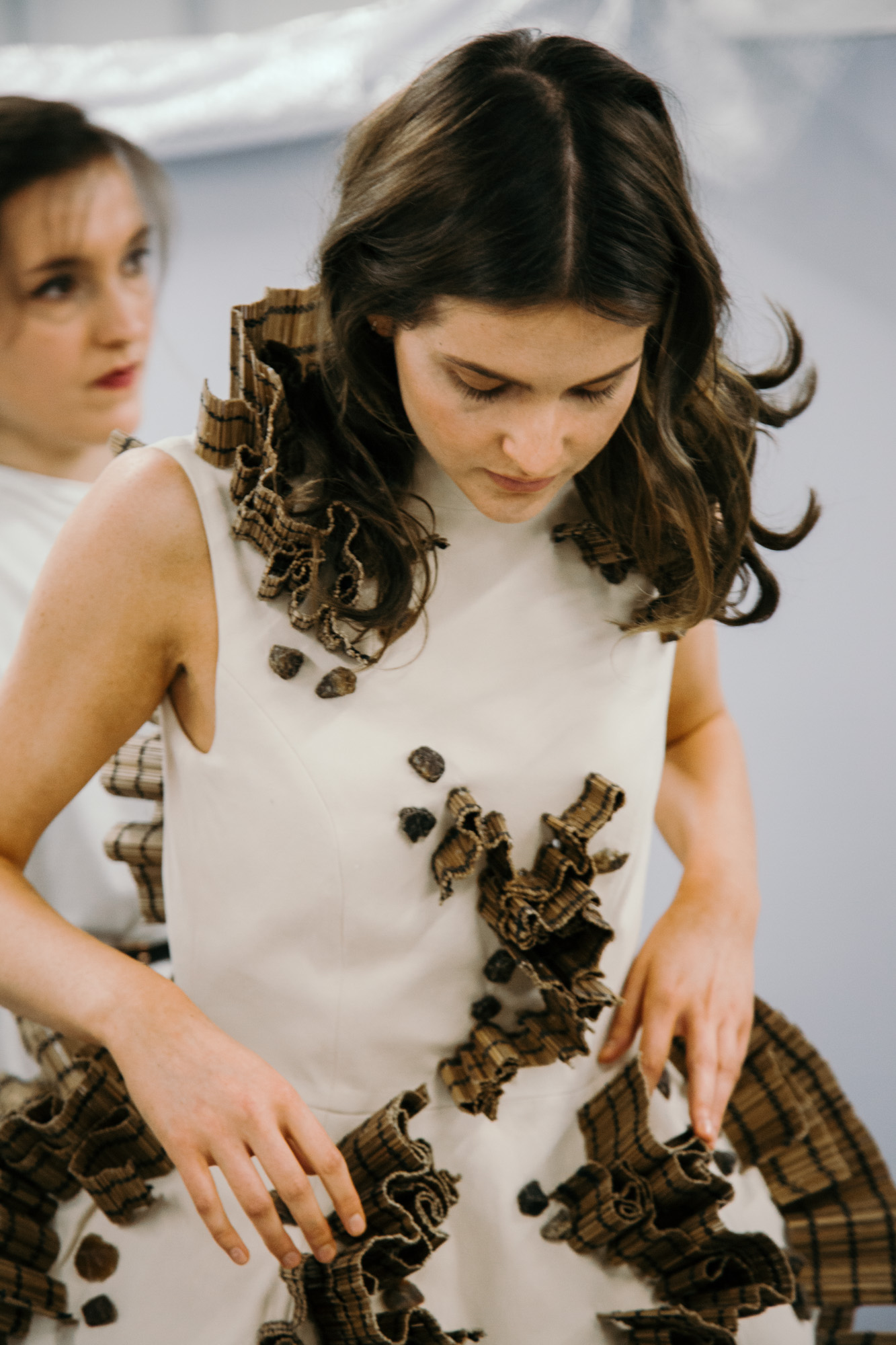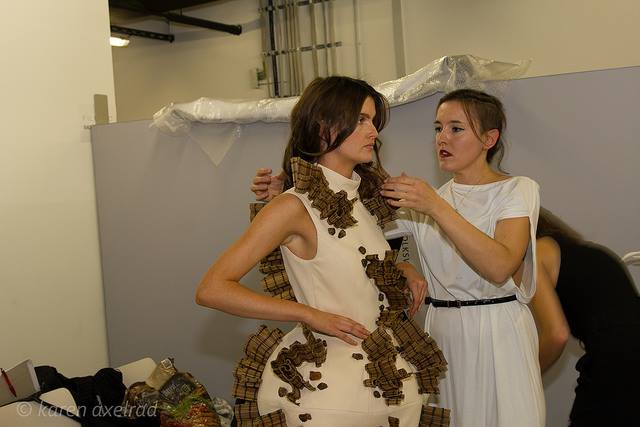 Backstage during the fitting for the avant garde dress "The Consciousness".
Many thanks to Olga Johnston Anotova, My-Linh Kunst (President fo The American Women´s Club Berlin) and Anita Heiberg for your support.
Enjoy also the publications at Fashionstreet Berlin and Berliner Lokalnachrichten.
Speakers
Melissa Drier, Marte Henschel, Founder & CEO Sourcebook, Thekla Wilkening, Co-Founder of Kleiderei, Anita Heiberg Lecturer at Esmod Berlin, Olga Johnston Anotova, Founder Circular Fashion Russia
Designer
Rahel Guiragossian, Layla de Mue, Fade out label, Kleiderei, Lina Wassong, Wilfred Pletzinger, Farah Floyd, Chen, Wen-Ting (Esmod Berlin), Hong Yu (Esmod Berlin), Melissa Ortuna (Esmod Berlin), 13 Dresses, Trippen, Malina Sebastian
Contributors
Vico Mulsow (Model), Anneline Black (Hair & Make up Artist), Judy Mai & Band (Musicians), Olga Johnston Anotova (Founder Circular Fashion Russia), Julia Kordes (Marketing & PR), Paul Valentin (Model), Ayanna Edwards (Model), Medea Salima Manusch (Model), Kama Heil (Photographer), Bernd Tölke (Model), Agata Gärtner (Marketing & PR), Susanne Ollmann (Photographer World Traveller), Nico Roscher (Creative Director, Fashion designer, Event Manager), Heads up! Magazine, Nike Nitz (Hair & Make up Artist), Dean Barucija (Photographer), Christine McKay (Photographer), Jasmine Garcia (Hair & Make up Artist), Evelina Ozola (Hair & Make up Artist), Sustainable Fashion Academy, Dominic Packulat (Videographer), Tobi Nikolajew (Photographer), Sarah Goschin (Make up Artist),
Sponsors
Jozef John Hairdesign, JayJay Models, On Cloud Bloom
Photos by Karen Axelrad, Kama Heil